Client account department and online rental statements.
Receiving your rent as a landlord is one of the most important aspect, as this is the purpose of renting out your property and you more than likely are dependent on this money to pay the mortgage and any related bills.
For this reason, Concentric have a dedicated client account team on hand to handle all of the money through the centralised client accounts. As a landlord you will also have access to your accounts, ledgers and statements online so you can see what's happening at any time of the day and night.
In many letting agencies, the property managers or other staff have to "send the money" to landlords, and this is the reason it gets left to once a month or the rent gets paid late, we pay rents on every working day, so as soon as it come in it is sent to your chosen bank account.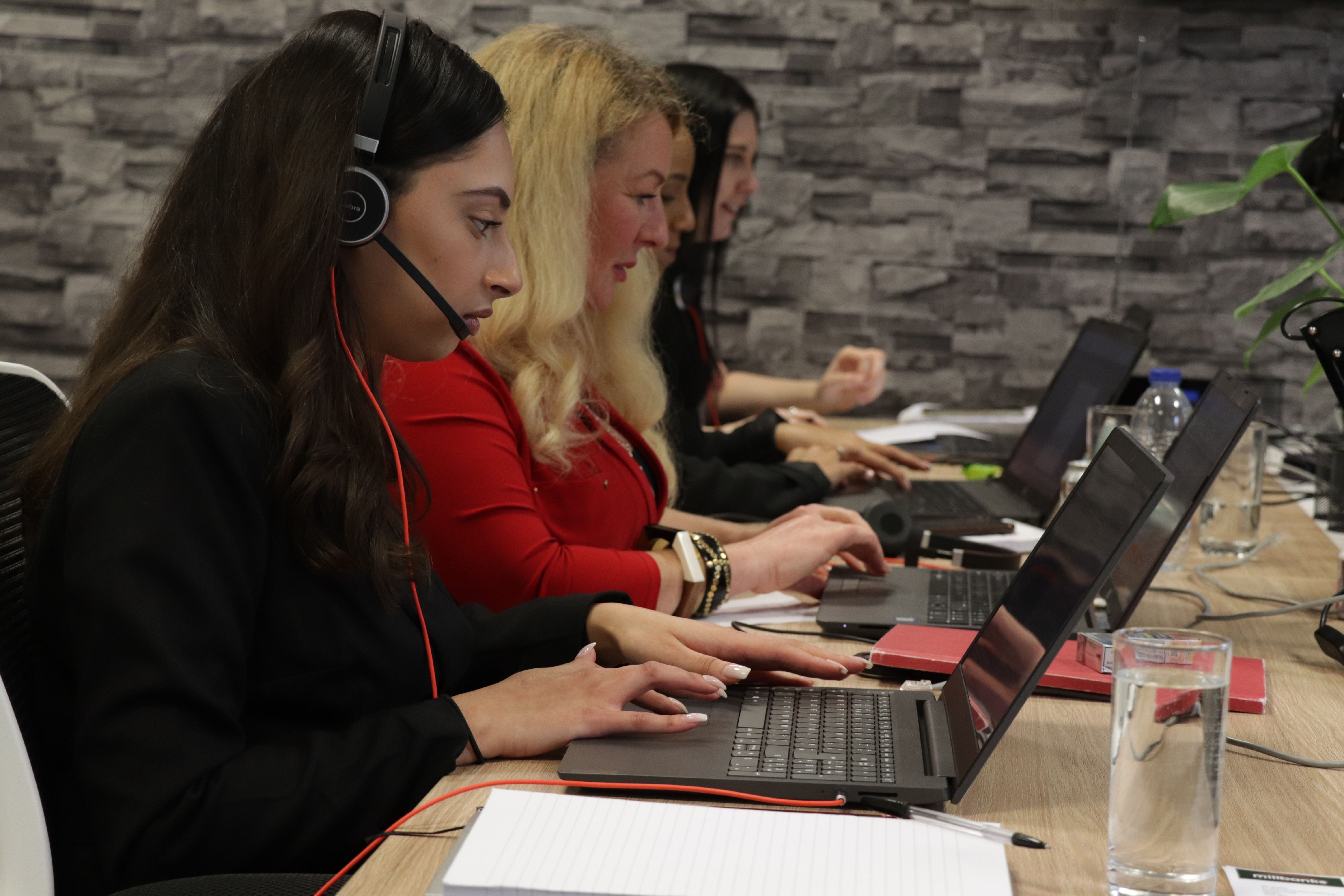 Property Investment Services & Property Sourcing
As experienced property investors Funsho, is well placed to offer first hand advice to any would be investors.
As a letting agent, working in Coventry area, the team get to really know the oddities of the local rental market, from what rents best and why, which companies are moving tenants into the area, what's happening with the student rental market, the HMO rental market and the LHA tenancies locally.
As regulation gets tougher across the country in relation to the Private Rental Sector of PRS, having someone in tune with the regulations, market movement and local councils is paramount to protect you and your investment.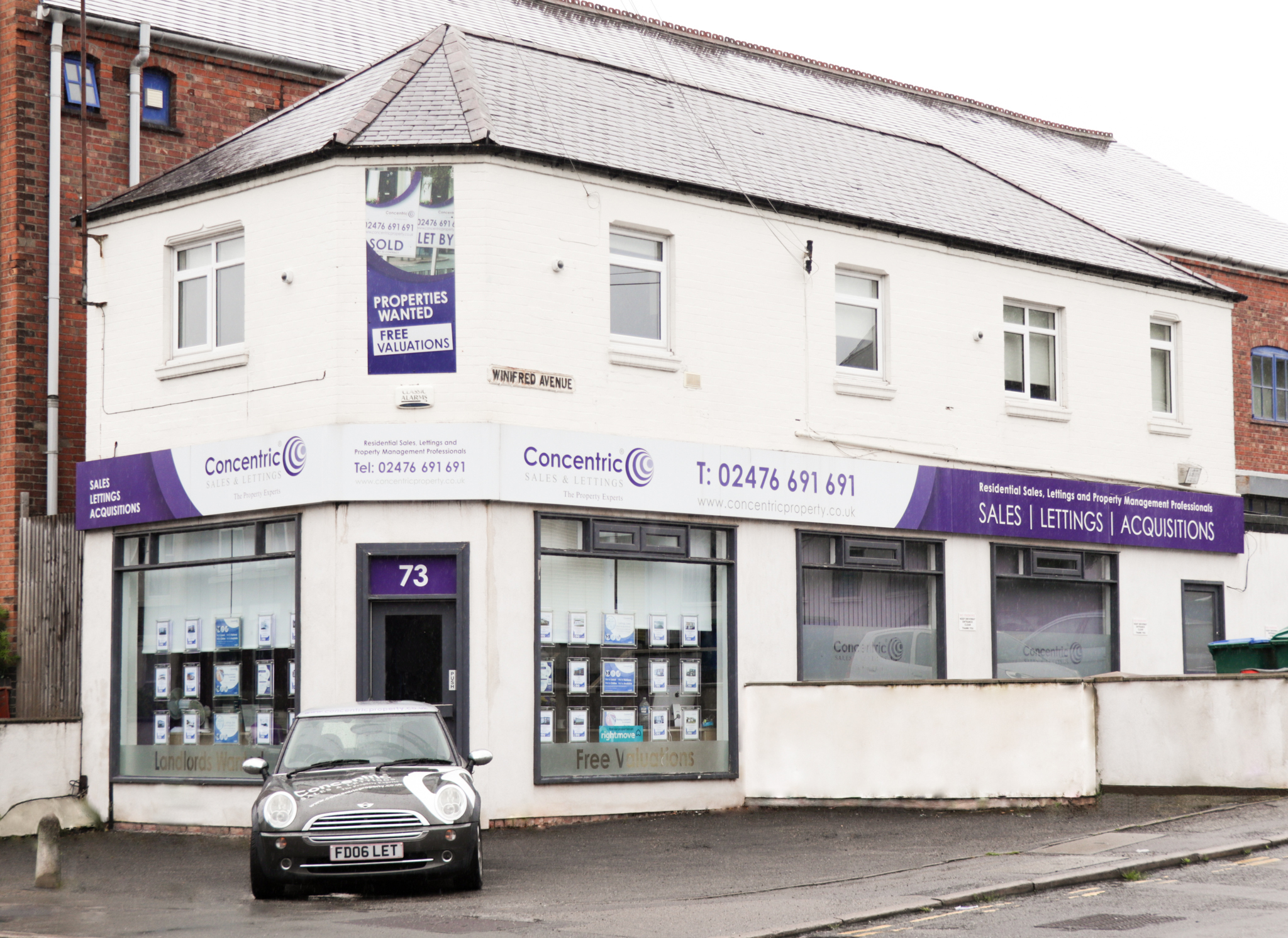 Sales Estate Agency Service
If you are thinking of selling your home, we know there are choices to make online agents or high street agents – which is better for you?
At Concentric Sales & Lettings, we are a high street agent and have therefore always done what high street agents do – and we continue to do the same. Through our local branch we offer to provide our full, traditional estate agency service that includes accompanied viewings and real local people to deal with at a branch you can pop into.
Our service includes a free valuation visit from our local manager/lister; marketing from our local branch; viewings arranged and followed up by local office with feedback provided; accompanied viewings; for sale board; details and adverts produced for you; marketing on portals including rightmove.co.uk; marketed on Concentric website; monthly review of marketing; promoted on social media to an engaged audience; no remote call centres; negotiation of any offers and your sale; sales progression assistance once a sale has been agreed.
Our menu of fee propositions includes;
Pay on Completion. You pay a traditional percentage of the final selling price. 1.8% Incl VAT - No sale, no fee. Everything we do is included.
Sell Through Auction. You pay for the auction information pack to be produced (typically £350 Incl VAT but this can vary). Zero selling fee – fees are paid by the successful bidder.
Our philosophy is to simply offer better value. At Concentric we offer great value fees, but we have NOT reduced the services we provide.
If you are a committed seller our 'pay on icompletion' fee option gives you the opportunity for a high-value deal as does the Auction route.
So, why compromise on service to achieve a great value fee? At Concentric we really believe that you get the best of both worlds with a local branch supporting you throughout the marketing and sale process together with genuine value.
and dont forget...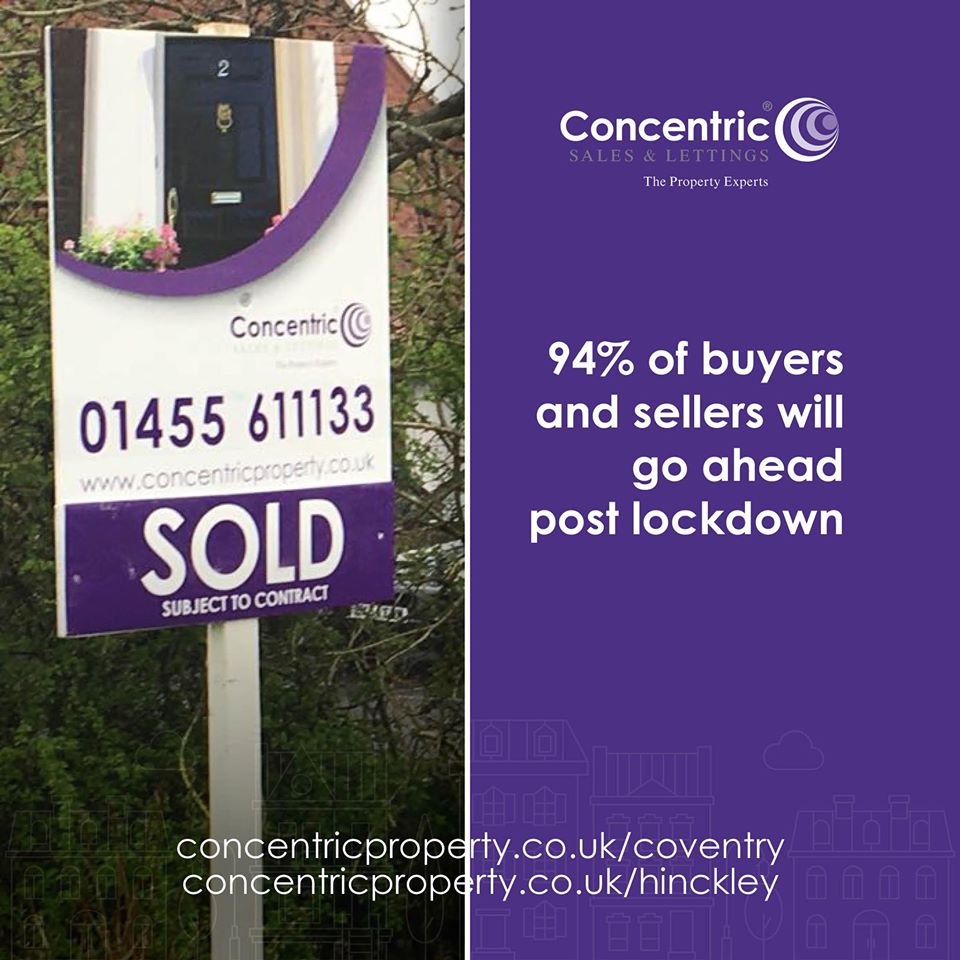 Complaints
Here at Concentric Property, delivering high-end customer service is something that we seek to achieve with everything that we do.
However, if you have a complaint, please download the complaints form by clicking HERE.
Once downloaded, fill it in, and email it directly to us at: wolverhampton@concentricproperty.co.uk, and we'll respond to you accordingly.
Calbur Ltd
Company number 07248122
Registered address 73 Albany road, Earlsdon, Coventry, CV5 6JR