Are you considering adding another property to your property investment portfolio?
Over the last 2 decades, our experts have sourced literally HUNDREDS of properties for landlords around our branch locations, complete with refurbishments and furniture packs, where necessary
Full Investment service from Start to Finish
Wherever you are in the country we are ideally placed with experts in some of the TOP areas for property investment in the UK right now, to help you on your journey.
Namely Wolverhampton and Liverpool being two of the highest yielding areas currently available, our experts can get you on the road to success.
When looking to buy a property our experts will be discussing with you the following
How long you want to hold your investment for
Are you looking to get a high yielding Cashflow property or more Capital Appreciation unit
How much do you want to invest
Are you looking for a refurbishment project or ready to go
Would you like to buy an "off market" property with a tenant already in situ
What's your key objectives
Only when they have all the information they need, will they start looking for you and with you to find YOUR ideal property
The collective experience of the rental market and sales market, along with the assessment of the local demands and needs of the market, are all put together to create a high yielding investment for our clients, both in cash flow and capital appreciation.
Having sourced over 450 units and refurbished over 250 properties since 1997 including all types of property conversions and many HMOs, Concentric Sales & Lettings offers a fully comprehensive Project Management service where we can take over the whole project for our clients.
Your advisor will liaise with the local council regarding HMO planning requirements locally, deal with architects, building regulations officers, builders and trades.
Our professional consultants will also utilise their extensive contacts to organise carpets, curtains and furnishings on your behalf. Finally your Concentric Sales & Lettings property investment advisor will refer the property to one of our lettings professionals to take care of the letting and management of the property.
To find out more contact your local branch…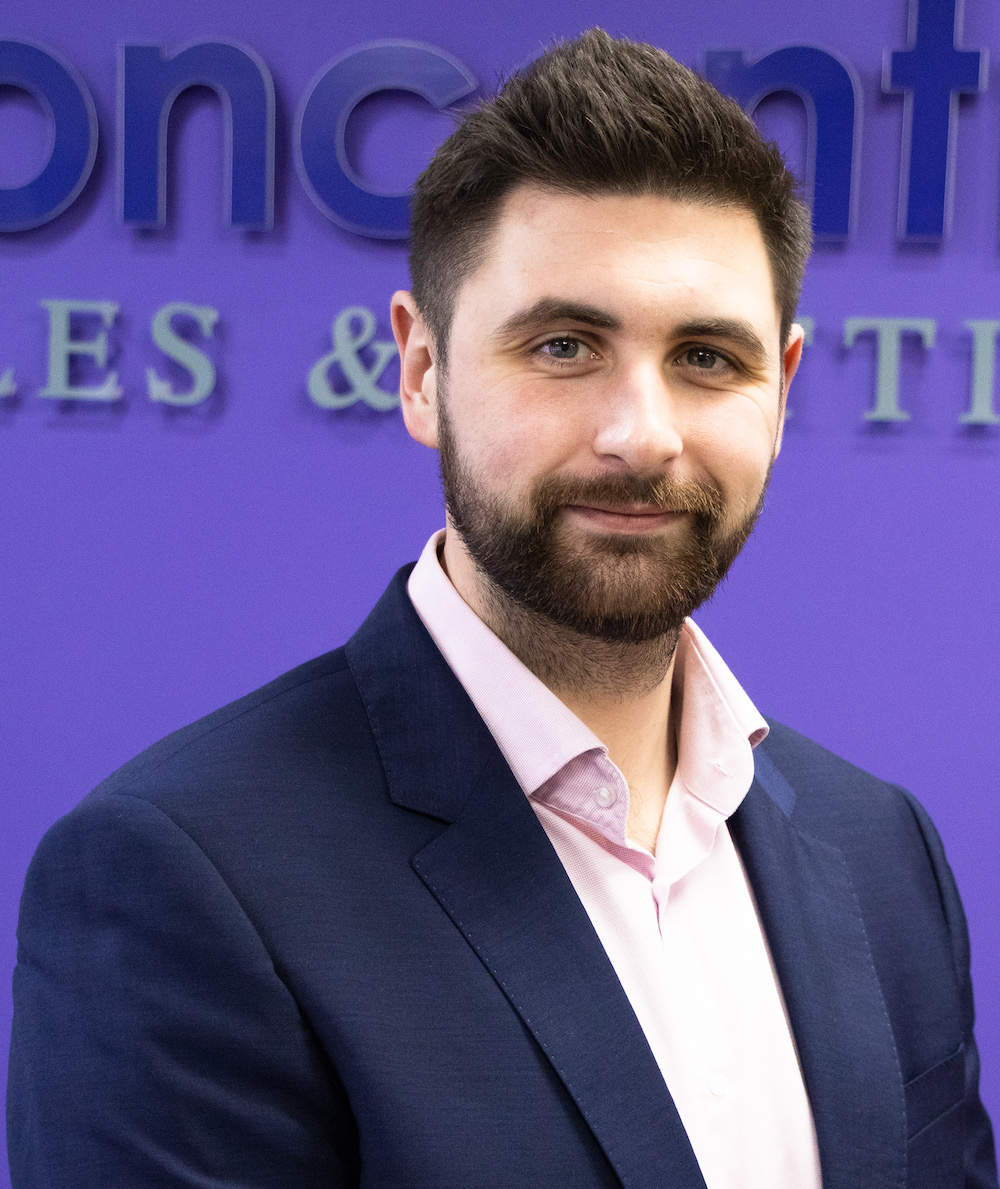 Ali Durrant
Branch Manager and Property Advisor for Wolverhampton and Surrounding area
Ali has been working in property all of his working life, in various parts of the coutry, and is phenomenal at what he does...
Heading up the Branch and intricately involved in all the property movement in the area, plus being a recognised professional member of the Guild and the branch being ARLA licensed, and on the back of 30 years of TRADE... Ali is in the ideal position to source deals for investors, as well as being able to identify a cracking deal when it appears.
Many of the deals sourced by Ali are "off market" properties too, some with tenants already in situ and therefore receiving rent from day one of purchase, which is a great position to be in as an investor.
If you are looking for advice on what to buy where to buy and to know what will give you the BEST return on the market right now, Ali can walk you through the process step by step…
Email: ali@concentricproperty.co.uk
Phone: 01902 421 405
Who is this suitable for?
This service suits someone who has money to invest, but doesn't have the time to scour the market who sees the benefit in having a specialist point you in the right direction to obtain the best results.
How does it work?
Our advisors will meet with you to make an initial assessment of your requirements, they will take you through a buy to let workbook, to really get down to what you are looking for. From there you will agree your investment needs and the reasons for your investment, so that they can advise on the best units on the market currently.
The advisor will search through all the properties on the market and make recommendations to you. It is your decision whether to buy or not. If you decide to go ahead, then you will continue with the property purchase in the normal way.
When nearing completion, quotes for work will be organised and any furniture packs (if applicable) required and your advisor will work on sorting this for you.
When the conversion is finished, arrangements will be made to get the property on the market to let for you as soon as it's ready.
All done for you from start to finish…
To request a call back or find out more about support with your next purchase, contact us HERE
What our Property Investor Clients Had To Say:
---
...In 2009 I was a new investor and bought a repossession with £20k equity, under the advice from Karen at Concentric Lettings. I then went on to buy 2 properties that Concentric project managed and converted for me. They also helped me furnish the properties and now let and manage them for me, a true hands off investment that I can recommend to aspiring property portfolio owners.
Martin Dodd - IFA & First Time Investor
---
...I first got involved with Concentric Lettings when I was facing imminent financial destruction as the global economic downturn had a severe negative effect on my investments. I went on their Landlords Advisory Course and Breakthrough Course which both assisted me to improve my situation. I liked the thought of owning a HMO but their seemed to be too much red tape and legislation involved not to mention the project managing side of things. Concentric Lettings informed me of their Professional House share Service where they help you choose a property and solicitor, they take care of the refurbishment and then manage the property for you. I am now the proud owner of a fully let HMO.
Sam Austin - Electrician & Property Investor