Plymouth Property Expert– Providing Full Lettings services to landlords
At Plymouth Lettings, Theo's biggest priority is making sure that landlords receive the very best professional and legal advice that they can find.
In the private rented sector, legislative goalposts are frequently moved and it can be tough to keep on top of constant legislation changes. It's important to us that a landlord can trust that they are being given the correct advice that will make sure they are fully compliant.
That's why Concentric spend time training their staff, to ensure that landlords can be confident in the knowledge that they are up to date with ever-changing regulations, including issues such as the Housing Act, Smoke Alarms and Carbon Monoxide regulations, Immigration Act, Right to Rent status, gas and electrical safety and many, many more.
Concentric Plymouth focuses on delivering a high quality service that allows you to maximise the marketing conditions to get the best outcomes with optimum rental incomes, whilst ensuring that every tenant enjoys a safe and pleasant home.
Seminars for Landlords: Since the 1990s Landlord seminars have been held where the client landlords can meet to network and share their experiences with others whilst hearing from key note speakers on relevant subjects of interest.
Download our Free guide on "How to Choose a great Letting Agent" by clicking the image below: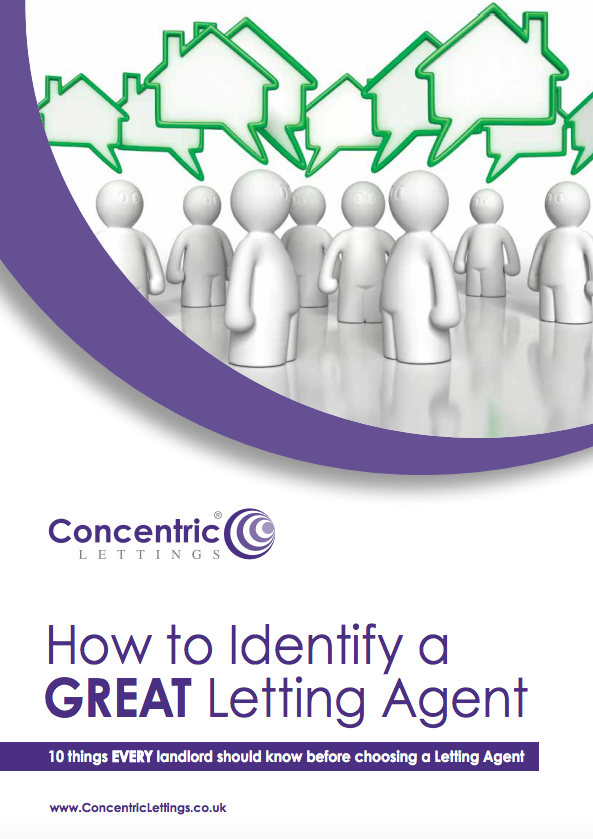 Remove the hassle out of Property Management
With a strict focus on a hassle free service our Property Management centre is made up of a team of qualified experts that will handle all aspects of managing a property.
From maintence issues and inspections, to chasing arrears and dealing with disputes, the management team will deal with a range of issues and queries. Including LHA claims, HMO licenses, deposit negotiations, rent reviews and much more.
Their sole specialism is to deal with property management queries and free from other distractions, they are able to devote time and effort to deliver a top quality and focused service.
As an ARLA licensed management centre, the Concentric network, has a wealth of experience and knowledge within both its senior management and on the ground local representatives to support and manage the more complex cases.
Download our Free guide on "Professional House Share Guide" by clicking the image below: